Phone: (407) 476-4372
The Orlando Foreclosure Attorney
Orlando, Florida 32801
Foreclosure Attorney Michael Stites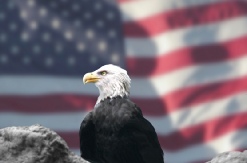 - We Help Stop Home Foreclosure and Remove Debt Liability-
Relax. Phone consultations are

always

free.
Make No Mortgage Payments While We Fight. We Represent you for Only $250.00 a Month.
Find Out if We Can Do the Same For You.
We Have Helped Hundreds of Homeowners Stop their Foreclosure.
Tell Our Attorneys What Happened
All initial consultations are completely free and we can contact you about your foreclosure case within 12 - 24 hours.
Foreclosure Education Area


At first glance you would not think home foreclosure and a personal injury would ever be related. It depends on how you look at it and what scenarios take place.
The Scenario:
Let's take for example John Gooddriver works at a labor factory job in Orlando. John lives by himself and has a mortgage that he makes sure to pay on time each month. Let's say John is on his way home from work one day when his car is struck from the side by a driver that ran a red light. John suffers a broken leg and is hospitalized for a few days before he is released with the strict recommendation of bed rest.
Without a personal injury lawyer
Johns own PIP insurance will take care of his medical bills and lost wages for up to $10K but emergency hospital bills eat through that pretty quickly. He contacts the insurance of the other driver and they offer him a quick settlement of $3500 to which John agrees. He is out of work until his leg heals and is still suffering back pain when he bends down. He later learns from his doctor that the back pain is from a herniated disc that most likely can be corrected with surgery. Problem is the surgery is more expensive then what the he settled with the insurance company for. John's broken leg heals but he is still unable to return to work his original job because it requires heavy lifting. He runs out of his savings while looking for a new job and gets behind on his mortgage payments. Before long he find out his home being foreclosed on by the bank.
Without a foreclosure lawyer
Things go from bad to worse. John does not know that he has the ability to retain legal council to fight the bank. He initially ignores the foreclosure notices but eventually finds a job that does not require lifting. After a month or two he is able to start making payments again but the bank tells him it is too late and still forecloses on him home. John is eventually forced out of his home and back to living in an apartment.
This same situation can be drastically changed with the help of the right attorney. Let's back up and see what would have happened if John had contacted a personal injury lawyer a few days after the accident.
With a personal injury attorney
John signs on with a reputable accident attorney who finds out that the other driver's car insurance has a bodily injury policy limit of $100K. John is able to focus on healing while his attorney collects evidence to build his case. He is out of work until his leg heals but his back is also giving him trouble. His attorney refers him to a well known chiropractor who determines he has a herniated disc in his spine. He is then referred to a surgeon who is able to fix his disc with minimally invasive surgery. John is able to return to his old job after a few months when his doctor gives him his final narrative. His attorney submits a demand along with evidence and medicals bills to the insurance company. John is able to walk away with a $110,000 settlement from both his and the other driver's insurance company.
With this it is assumed that John was able to continue making his mortgage payments, but let's look at the scenario where he did not contact a personal injury lawyer but did contact a foreclosure defense attorney.
With a foreclosure defense attorney
John is back in the situation where he was out of work for a few months and his home is in foreclosure by the bank. John contacts a local foreclosure defense lawyer who agrees to defend his case. He pays the lawyer a monthly fee of $250 for his case to be defended against the bank and he stops all mortgage payments at this time. His lawyer finds out the bank made several errors when hastily pushing through his home foreclosure. After a year the bank finally gives in and allows John to start making mortgage payments again at the original rate. During the time his home was in foreclosure John was able to save enough money to get the needed surgery to fix his back.
Regardless, John was always better off contact an attorney to represent him.
Visit our website to learn more how you would benefit from a Orlando car accident lawyer.
Created by Attorney Michael Stites & contributing editor Jared Speck
How a Devastating Car Accident Can Potentially Lead to Home Foreclosure