Phone: (407) 476-4372
Orlando Foreclosure Attorney
Orlando, Florida 32801
Foreclosure Attorney Michael Stites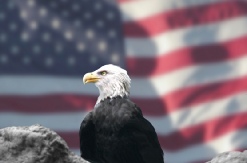 - We Help Stop Home Foreclosure and Remove Debt Liability-
Relax. Phone consultations are

always

free.
Make No Mortgage Payments While We Fight. We Represent you for Only $250.00 a Month.
Find Out if We Can Do the Same For You.
We Have Helped Hundreds of Homeowners Stop their Foreclosure.
Tell Our Attorneys What Happened
All initial consultations are completely free and we can contact you about your foreclosure case within 12 - 24 hours.
Foreclosure Education Area
Disclaimer:
By using this website you establish your agreement of TheOrlandoForeclosure.Attorney terms and conditions. You agree that you have read, comprehended, and confirm to be held by the following terms and conditions. If you do not agree to the terms and conditions do not use this website.
Terms and Conditions:
Orlando Foreclosure Attorney website (theorlandoforeclosure.attorney) is for general information purposes only. It contains legal information, not legal advice for any person, situation, or case. Information on this site is not intended to constitute an attorney-client relationship.
This website provides general information from multiple sources and is not guaranteed to be current or up to date.
Contacting us Does not Automatically Establish Attorney-Client Relationship
Since every situation is different, you should consult with an attorney for advice pertaining to your situation. You are permitted to contact us via phone, letter and email however, an attorney-client relationship is not created just by contacting us. Do not send us confidential information until an attorney-client relationship has been officially established.
In no event shall TheOrlandoForeclosure.Attorney or any of its officers, employees, agents, suppliers, representatives or affiliates be liable for any damages whatsoever arising out of or in connection with the use of any information contained within or referred to on this website including, without limitation, any compensatory, direct, indirect or consequential damages, loss of data, income or profit, loss of or damage to property and claims of third parties, punitive or special damages.