Phone: (407) 476-4372
Orlando Foreclosure Attorney
Orlando, Florida 32801
Foreclosure Attorney Michael Stites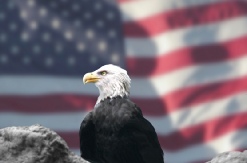 - We Help Stop Home Foreclosure and Remove Debt Liability-
Relax. Phone consultations are

always

free.
Tell Our Attorneys What Happened
All initial consultations are completely free and we can contact the same or following business day.
Section 1: Breakdown of Home Foreclosure Process, What to Expect, etc.
Before you can defend a foreclosure you need to know the basics of how it works. Here you can learn about key terminology, foreclosure timelines, and the key players involved. This is where to start when you need to learn about foreclosure.
Everything Foreclosure: Learn it. Use it. Defend Your Home.
If your home is in close to being in foreclosure or currently is in foreclosure, you have options. Do your research. Before even speaking to an attorney, browse through some of the articles below. Even a slightly better understanding of your situation is better than being completely clueless. The important thing is knowing you usually have multiple options to better your situation.
Section 4: Ways to Prevent Foreclosure
Are you currently in foreclosure or behind on your payments and thinking foreclosure may be inevitable? There are a few different actions you may be able to take to in order to improve your situation.
Section 5: Walking Away: Short Sale & Deed in Lieu of Foreclosure
When the lender agrees to let the borrower sell the home for less than what they owe it is called a short sale. A deed in lieu of foreclosure is when borrower deeds the home to the lender in exchange for them not foreclosing and voiding the mortgage. The lender may decide to go after the borrower for the difference if the home is sold for less than what was owed. Learn more here.
Section 6: Government Assistance to Stop Foreclosure
There are a few government programs that aimed to help those in financial trouble with their mortgage. Some of the programs allow to to refinance your home while others help you with your a loan modification. (Section Coming Late Feb 2015)
Section 7: Dealing with HOA Foreclosures
Many homeowners underestimate the power of Home Owners Associations. The same associate that requires each house have a specific number of trees or home paint colors can foreclose on your home for not paying your dues. Learn more about HOA foreclosures here. (Section Coming Mid March 2015)
Misc: What to do After You Have Been Served a Foreclosure Summons
Here is what to do if you have been served a foreclosure summons. Your 3 options are: Hire an attorney, respond yourself, or do nothing. In Florida you only have 20 days to respond.
Misc: Responding to a Foreclosure Complaint
Here is how to respond if you get served a foreclosure summons. (The document you receive when a foreclosure lawsuit is filed against you) Please know, filing an answer may not be the best option. Ideally you want to see if you can get the case dismissed before acknowledging the lawsuit. It is best to consult with an attorney prior to taking action.
Our law firm has hundreds of retired foreclosure case files just sitting in storage. Each unique case files contains a copy of:
The initial foreclosure complaint (summons)

Our law firm's response the the foreclosure complaint

Responses our law firm filed

Motions for Discovery filed

Summary of the cases outcome
What's exciting is we are offering an exclusive in depth look at what happens when we take on a foreclosure case. Why are we doing this? The goal is to show you that foreclosure defense has an incredibly steep learning curve that not just anyone can jump into.
We are very good at what we do because we have been defending homes for years.
The names and dates will be modified to keep confidentiality but there will be actual foreclosure cases files that we have defended. These files are only to be used for general information purposes. This is NOT legal advise.
- Foreclosure Case from 2012 to 2014 where client was eventually approved for loan modification
- Foreclosure Case where the bank lost the home to the home owner.
- Foreclosure Case where the bank agreed to waive $80,000 of mortgage debt.
Real Foreclosure Defense Case Examples:
Section 2: Find Assistance: Foreclosure Attorneys & Government Foreclosure Prevention
Foreclosure attorneys have a specific skill set that can be used to fight a foreclosure in court, persuade the bank to forgive debt in a short sale, and even pressure a stubborn lender to approve a loan modification. Whether you need a lawyer or not really depends on what you are trying to accomplish. Learn more in this section.
Section 3: Removing Debt Liability and Taxes You May be Liable for Post Foreclosure
If the property sells for less than what you still owed, the leftover balance is called the deficiency. The foreclosing party can either seek a deficiency judgment or they can write the debt. The IRS labels forgiven debt as taxable income and you may be required to pay it. Learn how this may affect you in this section. (Section Coming Mid to Late March 2015)