Phone: (407) 476-4372
Orlando Foreclosure Attorney
Orlando, Florida 32801
Foreclosure Attorney Michael Stites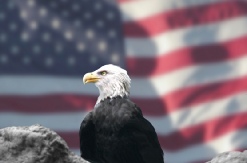 - We Help Stop Home Foreclosure and Remove Debt Liability-
Relax. Phone consultations are

always

free.
Tell Our Attorneys What Happened
All initial consultations are completely free and we can contact the same or following business day.
Foreclosure: A Basic Understanding
Before you can defend a foreclosure you need to know the basics of how it works. Below you can learn about key terminology, foreclosure timelines, and the key players involved. This is where to start when you need to learn about foreclosure.
Section 1A: Foreclosure: A Quick Outline
We break down foreclosure procedures into simple to understand terms. Begin here to learn basic steps in foreclosure and what you might be able to do to stop it.
Breakdown of Home Foreclosure Process, What to Expect, etc.
Everything Foreclosure Summons
(The Foreclosure Papers You were Served)
Section 1B: Foreclosure FAQs
Here are some of the most frequently asked questions regarding foreclosure.