Phone: (407) 476-4372
Orlando Foreclosure Attorney
Orlando, Florida 32801
Foreclosure Attorney Michael Stites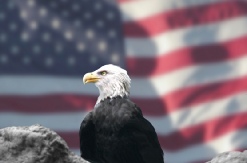 - We Help Stop Home Foreclosure and Remove Debt Liability-
Relax. Phone consultations are

always

free.
Tell Our Attorneys What Happened
All initial consultations are completely free and we can contact the same or following business day.
How Can I Get my Bank to Lower my Rate so I Can Avoid Foreclosure or at Least Negotiate with me?
(Loan Modification)
It is up to your lender to decide if they will modify your loan if you have an adjustable rate or if you are behind on payments. It is your responsibility to reach out to them to make this happen. You will want to call the lender and try to get a hold of the loan modification department. They may allow you to make partial payments for a short term, take a late payment, or even allow a modification of the loan.
Please be aware: Lenders will lie and mislead you over the phone.
Some lenders will tell you to that you need to wait for your home to go into foreclosure before attempting a loan modification. DO NOT DO THIS AS IT IS AN OUTRIGHT LIE. You must be insistent that you would like to start negotiating a loan modification now. Even if they say yes to a modification over the phone, do not trust it until the modification is in writing.
Here are some of the most frequently asked questions regarding foreclosure.
Common Foreclosure Questions:
Free Tip:
The best time to negotiate is well before the lender comes after your home for non-payment. (Probably when you realize you may be in over your head.)
If they STILL refuse to work with you:
If the lender still refuses to work with you there are free Housing and Urban Development (HUD) approved financial counselors that can help you negotiate with the bank. For a broad list you can visit http://www.hud.gov/offices/hsg/sfh/hcc/hcs.cfm
If you are in central Florida www.clsmf.org would be the site to visit. These are free counseling agencies that are there to help devise a plan for your financial situation. They should be able to help see if qualify for any of the government's Making Home Affordable program.
IMPORTANT: If you are served a foreclosure summons you must respond to it if you want to keep any chances of saving your home. Learn to respond to it yourself or hire an attorney, either way someone needs to do it. Just because you are in negotiations with the lender does not mean they will stop at trying to foreclose on the home.