Phone: (407) 476-4372
Orlando Foreclosure Attorney
Orlando, Florida 32801
Foreclosure Attorney Michael Stites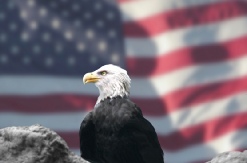 - We Help Stop Home Foreclosure and Remove Debt Liability-
Relax. Phone consultations are

always

free.
Tell Our Attorneys What Happened
All initial consultations are completely free and we can contact the same or following business day.
How Long Can I Stay in my Foreclosed Home for?
The amount of time you can stay in a home foreclosure depends on what stage your foreclosure is in and whether you chose to defend it or not.
If you have just been served with a foreclosure summons you only have 20 days to respond. If you do not respond, the lender will file a motion for a summary judgement which will bring the case before a judge. A hearing can be set as quickly as 20 - 30 days from the filed motion. Since you did not respond to the foreclosure summons the court will not notify you of court dates and since you don't show up for the hearing a default judgement will be entered against you. The foreclosing party has to advertise the foreclosure auction in the local newspaper for 14 days and give you a copy. After the home is sold at auction, it takes about 10 days to transfer the title to the new owner.
In Summary: If you chose not to fight your foreclosure you may have as little as 60 days to stay in your home.
If you chose hire an attorney to fight on your behalf you will usually have a minimum of an extra 6 months to a year in the home. Some foreclosure cases have been defended for over 5 years and there is the rare possibility of getting the home for free and clear.
Important: When you have been served a foreclosure summons you still have ownership of your home and do not have to leave. You can continue to live in your home even when it is in foreclosure without paying the mortgage. It is only when the home is officially sold at at a foreclosure auction that you may need to move.
How long can I stay in my foreclosed home for?