Phone: (407) 476-4372
Orlando Foreclosure Attorney
Orlando, Florida 32801
Foreclosure Attorney Michael Stites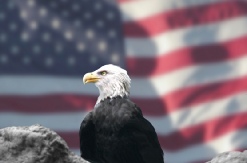 - We Help Stop Home Foreclosure and Remove Debt Liability-
Relax. Phone consultations are

always

free.
Tell Our Attorneys What Happened
All initial consultations are completely free and we can contact the same or following business day.
What is a Mortgage Foreclosure?
A mortgage foreclosure is an action in equity that gives the bank permission to auction your home and receive a monetary judgment against you not been making your monthly mortgage payments.
After you are 60 days past due on your mortgage payments a foreclosure notice, notice of default, or notice of intent to accelerate can be sent to you. There are two kinds of mortgage foreclosures: Judicial and NonJudicial. The type of foreclosure that applies to you depends on what state you live in.
To put it simply:
If you don't pay your mortgage, the bank will seek permission to sell your home to get back the money you owe them.
What is a home mortgage foreclosure?