Phone: (407) 476-4372
Orlando Foreclosure Attorney
Orlando, Florida 32801
Foreclosure Attorney Michael Stites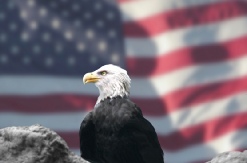 - We Help Stop Home Foreclosure and Remove Debt Liability-
Relax. Phone consultations are

always

free.
Tell Our Attorneys What Happened
All initial consultations are completely free and we can contact the same or following business day.
How Can I Stop the Bank from Taking my Home?
There are multiple ways to prevent the bank from taking your home but you need to determine what your end goal is. Are you wanting to stay in your home, or get out from under it? Is the property your primary residence or do you own it but not live there?
Some of the foreclosure exit strategies include:
This is where you deed the property to the lender in exchange for them nullifying the mortgage. It would benefit you to obtain a deficiency wavier prior to deeding the home.
This is when you find a buyer for your home that is offering less than what you still owe and the bank agrees to release their lien. It would benefit you to obtain a deficiency wavier prior to selling the home.
This is where the bank agrees to permanently modify your current loan, ultimately to make your payments lower and affordable again.
The foreclosure is dropped and your original payments return to what they were. (Difficult to do without an attorney or a financial councilor)
This is where the bank allows your payments to be temporarily lowered or suspended. You will have to pay back the missed payments.
This can be used to temporarily stop a foreclosure sale. Also can help remove liability for unsecured debt created by the foreclosure.
How can I stop the bank from foreclosing on my home?