Phone: (407) 476-4372
Orlando Foreclosure Attorney
Orlando, Florida 32801
Foreclosure Attorney Michael Stites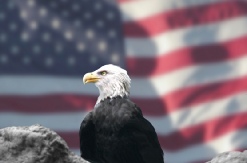 - We Help Stop Home Foreclosure and Remove Debt Liability-
Relax. Phone consultations are

always

free.
Tell Our Attorneys What Happened
All initial consultations are completely free and we can contact the same or following business day.
Working with Your Lender to Prevent Foreclosure
Work with your lender to obtain a loan forbearance, repayment plan, or loan modifications. Working with your lender is one of the best ways to prevent foreclosure.
When you miss payments you may be able to work out a repayment plan to avoid foreclosure. Repayment plans are different from forbearance agreements in that the bank is not informed that you will be missing payments. To qualify for a repayment plan your income will need to be able to pay for the current mortgage AND the extra back payments. The repayment plan timeline is similar to the repayment plan timeline that comes at the end of a forbearance agreement. Both require you to pay back interest and insurance on the payments you missed. There may be an increased interest rate from missing payments verses if you were to worked out a forbearance agreement.
This is where to lender or mortgage servicer agrees to let you make reduced payments or even no payments for a given period of time. This is often used as a short term fix for temporary financial troubles like if you know you are about to be laid off but expect to find a new job quickly. After the forbearance period ends, any payments that were missed or reduced will need to be made up. This is done with a lump payment or the payback can be spread over a period of three to six months.
Forbearance agreement 12 month timeline - Let's say your normal mortgage payment is $1000 a month. You and your wife are each working full time but you get laid off from your job. You can still make mortgage payments but not the full amount. The mortgage servicer agrees to let you enter a forbearance agreement which allows your monthly payments to drop to $600 a month for the next 4 months.
Month 1 - $1000 <- Normal payment made
(You lose your job and enter forbearance agreement)
Month 2 - $600 <- New reduced payment
Month 3 - $600
Month 4 - $600 (New job found)
Month 5 - $600
(Forbearance agreement ends. Repayment plan begins. At this point you will need to make up $1600 worth of payments. This will be spread out over the next 4 months. Your budget is tight but you both make it work.)
Month 6 - $1400
Month 7 – $1400
Month 8 – $1400
Month 9 - $1400
(Repayment plan ends. Payments are caught up and mortgage returns to normal)
Month 10 - $1000 <- Mortgage payments go back to normal
Month 11 - $1000
Month 12 - $1000
You will also have the option of getting your mortgage current with one large payment. Sometimes this is made possible with a work bonus or selling something of value like an extra car. Mortgage servicers usually limit loan forbearances to six months, anything longer will require approval from the lender.
A loan modification modifies your current loan payment to be lower than it currently is for the rest of the loan. Even if you do not qualify for the HAMP program, there are still options to get a loan mod. The biggest problem with non-government loan modifications is it is completely up to the lender whether or not they chose to modify the loan.
A few ways the loan can be modified include:
Stretching out the repayment plan - When the mortgage was started you agreed to pay off the loan with interest after X number of years. The lender just extends to number of years of the loan to reduce the monthly payments.
Example: If you have a $100,000 mortgage that you agreed to pay off in 15 years with an interest rate of 4.5% your payment would most likely be $764.99 a month. The lender agrees to modify your loan by extending the mortgage for another 15 years. This brings down your monthly payment to $506.69 but you have just added another 15 years to the time of your loan.
Interest Rate Reduction - If the current market interest rate is lower than what it was when you financed the home, the bank can chose to match the new value.
Example: Let us say you took out a 15 year $100,000 mortgage with an interest rate of 6.0% and your monthly payment is $843.86. The current market rate was at the time was 6.0% but now the current market interest rate has dropped to 3.0%. Modifying the loan to this rate would reduce the payment to $690.58 per month.
Principal Reduction - This is where the lender agrees to reduce the principal of the loan to the current market value of the home.
Example: Let's say you took out a 30 year mortgage for $200,000 to buy a home at current market value. After 4 years the home market drops the value of the home to $150,000. The lender can potentially agree to switch your loan principal to $150,000 to reduce the monthly payment of the home.
NOTE: Principal Reductions Come With a Price
Banks will commonly attach a lien of the deferred balance to the mortgage in order to make back their loss from the sour loan. The lien is called a Deferred Balance Mortgage.
Created by Attorney Michael Stites & contributing editor Jared Speck
Consults are free, even if you are asking general foreclosure questions.
Relax. Phone consultations are

always

free. It can't hurt to talk.


Deferred Balance Mortgage:
Also known as a deferred junior mortgage, this is an interest free loan that must be paid back at the end of the loan. In the case of the example above the lender would simply attach a $50,000 lien to the property. If the market value of the home goes back up and the owner sells it the lender will make their money back. If the value of the home does not go up by the end of the loan the home owner will not be able to sell the home until the market value goes back up.