Phone: (407) 476-4372
Orlando Foreclosure Attorney
Orlando, Florida 32801
Foreclosure Attorney Michael Stites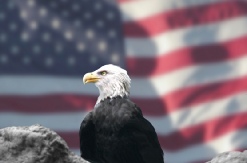 - We Help Stop Home Foreclosure and Remove Debt Liability-
Relax. Phone consultations are

always

free.
Tell Our Attorneys What Happened
All initial consultations are completely free and we can contact the same or following business day.
Get Out of Foreclosure & Foreclosure Prevention Tactics
Are you currently in foreclosure or behind on your payments and thinking foreclosure may be inevitable? There are a few different actions you may be able to take to in order to improve your situation. If you have not been served a foreclosure summons yet you should be doing everything you can to start negotiating with your lender. As embarrassing as it is, no agreements can ever be reached unless you talk to your loan servicer or the lender's loss mitigation department. If you do not trust them (which is understandable) you can try to find a HUD approved housing counselor to do the negotiating for you. If you have been served with a foreclosure complaint it is best to contact an attorney for free advice on how to proceed.
Self Help Mortgage Loan Modification – Article Coming Soon!
Do I stop paying for my mortgage to be eligible for a loan modification? – Article Coming Soon!
Ways To Prevent Foreclosure
Mortgage Loan Modifications and Negotiating with the Bank
Section 4D: Walking Away From Your Home Options
Sometimes it makes more financial sense to give up your home and walk away. Here are a few options to use the foreclosure to your advantage.
Save Your Home From Foreclosure (after you have been served) – Article Coming Soon!