Phone: (407) 476-4372
Orlando Foreclosure Attorney
Orlando, Florida 32801
Foreclosure Attorney Michael Stites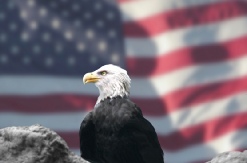 - We Help Stop Home Foreclosure and Remove Debt Liability-
Relax. Phone consultations are

always

free.
Tell Our Attorneys What Happened
All initial consultations are completely free and we can contact the same or following business day.
Foreclosure Attorneys & Government
Foreclosure Prevention
Is foreclosure looming because you are having tough time making mortgage payments? A common question in this situation is should I get a lawyer? What are the benefits to having one? Foreclosure attorneys have a specific skill set that can be used to fight a foreclosure in court, persuade the bank to forgive debt in a short sale, and even pressure a stubborn lender to approve a loan modification. Whether you need a lawyer or not really depends on what you are trying to accomplish.
The following articles should help you determine if you need an attorney or not and help you locate other foreclosure aid.
Section 2A: When Do I Need a Foreclosure Defense Attorney?
If you have been served with a foreclosure summons there can be serious benefits to hiring an attorney. However depending on your goals, you may be better off going without one.
Find Assistance: Foreclosure Attorneys
Free Foreclosure Assistance: HUD Counselors
Finding Foreclosure Assistance: What Does an Attorney Do? – Coming later 2015
How to Buy More Time in a Home Foreclosure. – Coming later 2015
How to Stop a Foreclosure Sale. – Coming later 2015
How to Get Foreclosure Time Extension. – Coming later 2015