Phone: (407) 476-4372
The Orlando Foreclosure Attorney
Orlando, Florida 32801
Foreclosure Attorney Michael Stites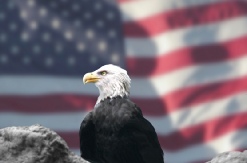 - We Help Stop Home Foreclosure and Remove Debt Liability-
Relax. Phone consultations are

always

free.
Make No Mortgage Payments While We Fight. We Represent you for Only $250.00 a Month.
Find Out if We Can Do the Same For You.
We Have Helped Hundreds of Homeowners Stop their Foreclosure.
Tell Our Attorneys What Happened
All initial consultations are completely free and we can contact you about your foreclosure case within 12 - 24 hours.
Foreclosure Education Area
Whether you have not been served with a mortgage foreclosure complaint, or the Court has already set a judicial sale date, you need an exit strategy if you want to avoid foreclosure! What can you do to avoid foreclosure? What are exit strategies are available?
1) Deed in Lieu of Foreclosure- the bank takes the house and you walk away from the contract, this becomes a more viable option once an attorney becomes involved in your foreclosure defense because the bank is losing time and money due to foreclosure defense litigation.
2) Modification of the Loan, Restructuring the Loan, Reinstating the Loan, or Refinancing.
3) Short Sale – making a contract with a prospective buyer, then presenting the proposed short sale contract to the Bank. The Bank will then tell you whether the amount is acceptable. If the Bank agrees that the amount of the short sale is adequate, the Bank will accept the short sale contract and relinquish you from any further liability for the amount which is over and above what you owe. For example, You owe $250,000 ->the short sale contract between you and the prospective buyer is for $150,000-> the bank accepts the short sale contract as an adequate payoff -> the bank forgives you of the $100,000 deficiency. Remember, you will probably be liable to the government for taxes on the $100,000 amount which was forgiven. However, the amount you will owe in tax from forgiveness is obviously much better than owing the $100,000 deficiency!
4) Bankruptcy – WARNING – this should be used as a last resort! you can always file for bankruptcy, but you can not go back in time and defend your foreclosure once a bankruptcy is filed. A bankruptcy is your last lifeline. Think of it as financial suicide. You only want to file bankruptcy if there is no hope in sight. But remember, you can FIGHT this foreclosure! Don't just give up if there is any hope that you can work something out with the bank. Fighting the foreclosure will gain you valuable time to create an exit strategy!
Created by Attorney Michael Stites & contributing editor Jared Speck
How can I avoid Home Foreclosure? What are my options?