Phone: (407) 476-4372
The Orlando Foreclosure Attorney
Orlando, Florida 32801
Foreclosure Attorney Michael Stites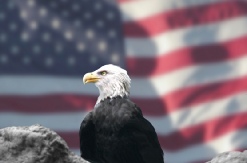 - We Help Stop Home Foreclosure and Remove Debt Liability-
Relax. Phone consultations are

always

free.
Make No Mortgage Payments While We Fight. We Represent you for Only $250.00 a Month.
Find Out if We Can Do the Same For You.
We Have Helped Hundreds of Homeowners Stop their Foreclosure.
Tell Our Attorneys What Happened
All initial consultations are completely free and we can contact you about your foreclosure case within 12 - 24 hours.
Foreclosure Education Area
How long can you stay in your home after the foreclosure process begins? And how long does the foreclosure process take?
There are a few factors that affect how long the foreclosure process takes. It could be as short as 30 or 45 days. The foreclosure process could also be extended for years, depending on the circumstances. The most important would obviously be whether you have an experienced foreclosure lawyer who will aggressively fight the foreclosure. Next depends on the back log of the court's docket.
Whether you want to keep your home and get out of a bad investment, you should immediately consult with a foreclosure lawyer. Do not just go to a random lawyer, find a lawyer or law firm that specializes in foreclosure defense. You may be able to stay in your home for years without making another payment to the Bank if you fight your foreclosure aggressively. There are even cases where people get their homes free and clear because of the Bank's mistakes or abuse of the loan process. Particularly if the Bank has sold or transferred your promissory note. Fight your foreclosure! Stop foreclosure and call us for free foreclosure help!
We will give you free foreclosure advice! You have nothing to lose, we will give you a FREE consultation! Call us anytime – night or morning, weekdays, weekends or holidays!
Created by Attorney Michael Stites & contributing editor Jared Speck
How Long Can I Stay in My Home if I Am in Foreclosure? How Long Does the Foreclosure Process Take?