Phone: (407) 476-4372
The Orlando Foreclosure Attorney
Orlando, Florida 32801
Foreclosure Attorney Michael Stites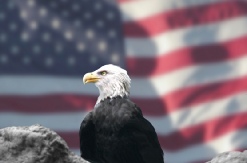 - We Help Stop Home Foreclosure and Remove Debt Liability-
Relax. Phone consultations are

always

free.
Make No Mortgage Payments While We Fight. We Represent you for Only $250.00 a Month.
Find Out if We Can Do the Same For You.
We Have Helped Hundreds of Homeowners Stop their Foreclosure.
Tell Our Attorneys What Happened
All initial consultations are completely free and we can contact you about your foreclosure case within 12 - 24 hours.
Foreclosure Education Area
Yes! Although it's not very common, it can happen.
In April of 2010, Judge Lynn Tepper dismissed a foreclosure lawsuit that was brought by U.S. Bank against defendant Mr. Ernest Harpster. This case was interesting because the Attorney did not show to the hearing that was held. Also, the Interrogatories that were suppose to be done weren't. Numerous things were so wrong with this case and it was easy to defend and win. The defendant received a free house without any trouble and the plaintiff lost another case. These types of cases are not very common but If you find yourself against foreclosure in the Orlando or surrounding areas and need help. Call The Orlando Foreclosure Attorney for help 24 hours a day 7 days a week.
Created by Attorney Michael Stites & contributing editor Jared Speck
Is it Possible to get my House Free and Clear if I Fight my Foreclosure?