Phone: (407) 476-4372
The Orlando Foreclosure Attorney
Orlando, Florida 32801
Foreclosure Attorney Michael Stites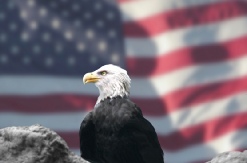 - We Help Stop Home Foreclosure and Remove Debt Liability-
Relax. Phone consultations are

always

free.
Make No Mortgage Payments While We Fight. We Represent you for Only $250.00 a Month.
Find Out if We Can Do the Same For You.
We Have Helped Hundreds of Homeowners Stop their Foreclosure.
Tell Our Attorneys What Happened
All initial consultations are completely free and we can contact you about your foreclosure case within 12 - 24 hours.
Foreclosure Education Area
This month has been busier than ever with several victories over the bank, but one specific case stands out. This particular highlight began over two years ago when we had a gentlemen walk through our doors who was in desperate need of help. He had known he was behind on his mortgage payments but was unaware that there had been a foreclosure lawsuit filed against him. That is until, the day prior to meeting us, he received a letter telling him to appear at a major Court hearing in just a few weeks time. A hearing where, had he not hired our experienced team here at The Orlando Foreclosure Attorney, he undoubtedly would've lost his home and a sale date would've followed in short order. I know what you might be thinking, how could this client not have known he was in foreclosure? It's simple; he was never properly served. The bank simply alleged they attempted to serve him at a place that was his usual place of abode and when they "couldn't find him" they constructively served him (i.e. never actually personally notify him of the foreclosure). Unfortunately this is something the banks are infamous for doing. Fortunately for him, he came to the right place. Our office immediately filed the proper motions, wherein we cited all the well-founded case law and Florida Statutes contesting this clearly improper service and laying the legal groundwork to support our contention that the default should and must be set aside. Setting aside a default is vital to any foreclosure defense for the simple reason that as long as a default is entered, there is no defending. A default is the legal equivalent of waiving the white flag and thus, foregoing any right you may have had to defend the case. Over the course of the next TWO years this motion was brought up for hearing on three separate occasions. The first time the Judge continued the matter because the parties did not properly appear before the Court, so they could not be properly be sworn in, thus couldn't give testimony. The second time, after the parties had made their arguments, the Judge reserved ruling so she could further research the matter in order to make a more informed decision on the merits, which we were extremely confident in our arguments. After almost 8 months passed without an official ruling from the Judge, the clients began to get nervous. At that time, we reassured the client that the case law is good and if he could remain patient we would stick to our strategy ad eventually prevail. The Court finally reset the matter for hearing a third time, which happened to be a couple of weeks ago. At this recent hearing, after the Judge had thoroughly reviewed the case law, we eventually got the favorable ruling we had been seeking for over two years and the default was set aside. Now that the default is set aside, the client has the full legal right to defend the case, which means that after two years, we can now begin slamming the other side with discovery and they will be required to respond! The moral of this story is that if you've done the research and properly prepared, it's imperative that you remain resolute in your stance and stay confident, no matter how grim things may appear because perseverance and planning really do pay off!
Created by Attorney Michael Stites & contributing editor Jared Speck on 9/10/2014
Foreclosure Defense: The Importance of Laying a Sturdy Legal Foundation for Your Case