Phone: (407) 476-4372
The Orlando Foreclosure Attorney
Orlando, Florida 32801
Foreclosure Attorney Michael Stites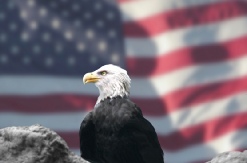 - We Help Stop Home Foreclosure and Remove Debt Liability-
Relax. Phone consultations are

always

free.
Make No Mortgage Payments While We Fight. We Represent you for Only $250.00 a Month.
Find Out if We Can Do the Same For You.
We Have Helped Hundreds of Homeowners Stop their Foreclosure.
Tell Our Attorneys What Happened
All initial consultations are completely free and we can contact you about your foreclosure case within 12 - 24 hours.
Foreclosure Education Area
When you get a notice of Foreclosure contact the lender immediately and determine what you can do to help make the payment. In many cases of Foreclosure people fail to contact the Lender and make some kind of payment. This is wrong! Do what you can to save your home, every little bit counts. If you call the lender they have different payment options and can help you while you have that time.
Also, gather all the information you can on Florida laws pertaining to Foreclosure. This helps as well because scammers will have a harder time trying to get to you and as a homeowner you won't be taking advantage of as well. There are many ways to help yourself out of Foreclosure don't just sit back and say "that's it", take a stand and say "I can save my house". Having a positive attitude and motivation can lead the way out of Foreclosure and allow you to stay in your home.
Created by Attorney Michael Stites & contributing editor Jared Speck
Saving your Home - An Important Step Some often Forget About