Phone: (407) 476-4372
The Orlando Foreclosure Attorney
Orlando, Florida 32801
Foreclosure Attorney Michael Stites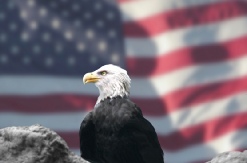 - We Help Stop Home Foreclosure and Remove Debt Liability-
Relax. Phone consultations are

always

free.
Make No Mortgage Payments While We Fight. We Represent you for Only $250.00 a Month.
Find Out if We Can Do the Same For You.
We Have Helped Hundreds of Homeowners Stop their Foreclosure.
Tell Our Attorneys What Happened
All initial consultations are completely free and we can contact you about your foreclosure case within 12 - 24 hours.
Foreclosure Education Area
Foreclosure Defense is much more complex than meets the eye. The most important word of advice I can give you –> Do NOT play jail-house lawyer and start filing random documents with the Court. I have been consulted by several individuals who have ruined their foreclosure defense by filing a pro se (person without legal representation) response with the courthouse. Filing a responses that states that you "Deny All Allegations" might sound like a good idea, but I can assure you that you are putting the nails in your own coffin. You could easily diminish your foreclosure case by a year or so by filing such a thoughtless response. Yes, I will say it again – you are flushing about a year of your foreclosure defense down the toilet by filing such a weak response.
Recently, a client came to me who had hired an attorney who is very popular in their town. This attorney took a significant amount of money from the client and filed a "Deny All Allegations" response with the Court. Within 3 months the client lost her house. When you hire an attorney to defend your foreclosure, please ensure that the attorney devotes almost his or her entire practice to foreclosure. There are many very specific nuances that can easily be overlooked if you are not thoroughly studied on foreclosure defense.
You need to prepare your foreclosure case just like O.J. Simpson prepared for his murder trial. Make the Plaintiff prove their case! Do you think O.J. Simpson would have been acquitted if his attorney just stood there saying something as lame-brained as "Your Honor, we deny all allegations". You must have substance to your argument and present meritorious defenses! Your attorney needs to be well prepared and be well versed in the articulation of foreclosure defense to ensure that you can withstand the Bank's Motion for Final Summary Judgment.
Not every foreclosure case is the same, and obviously some foreclosure cases have several more defenses than others. It is up to you to find competent legal representation who can find and articulate those defenses. If you are unaware of how to locate a foreclosure lawyer then you may want to call the Florida Bar. If you want immediate attention and would like a free consultation by a foreclosure lawyer, call our Orlando Foreclosure Lawyer at (407) 476-4372
Created by Attorney Michael Stites & contributing editor Jared Speck
Free Advice From a Foreclosure Defense Lawyer - It's Not a Good Idea to File Random Documents with the Court